Jasmine is an engaging and endearing child. She enjoys spending time with adults and wants to please, active and enjoys playing. She has a curious nature. She tends to prefer the company of adults to that of other children. She likes to volunteer and help others.Jasmine enjoys painting her fingernails, coloring, making arts and crafts, and eating strawberry sundaes.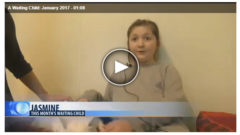 She loves the movie Frozen and hopes to someday be a dolphin trainer.
Contact Heather Hunt today to learn more about Jasmine! 406.541.3672 or hhunt@pfcmt.org
Ongoing – Southgate Mall– Missoula, MT
The Heart Gallery, a six photo display of children in search of adoptive families.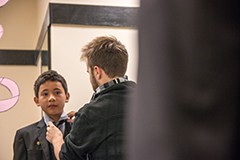 Read more…