Partnership for Children offers In-home Support Services to biological, kinship, guardianship or foster/adoptive families caring for children. Caregivers are supported to provide unconditional regard to these children—learning to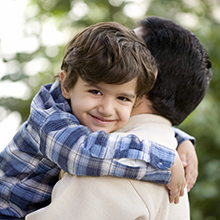 identify and respond to the child's needs, rather than react to difficult behaviors.
---
In-home Support Services assist and support parents in their role as caregivers. Such services can take many different forms depending on the strengths and needs of the family, but their overarching goal is to help parents enhance skills and resolve problems to promote optimal child development.  Partnership for Children believes In-home Support Services have the ability to stabilize families through difficult situations.
---
If you know a child who would benefit from In-home Support Services please make a referral. 
---
We work with children and their families in and around the Missoula, Mission, and Bitterroot Valley's.