Ongoing – Southgate Mall– Missoula, MT
The Heart Gallery, a six photo display of children in search of adoptive families.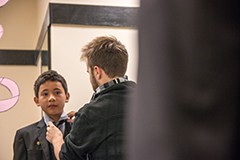 These photos will be displayed in the Heart Gallery exhibit, a rotating gallery with new images every six months or as needed, as a national initiative to find adoptive families for children in need. Partnership for Children in conjunction with the Youth Homes and Child and Family Services, hopes the gallery will raise awareness of the immediate needs of children in and around Missoula, and increase their ability to secure loving and permanent families.